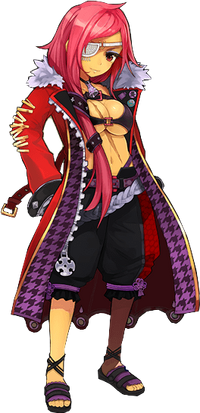 Lancelorna Beowulf
,
Lorna
for short, is a character in
Demon Gaze
. She has an
Evil Eye
, similar to the main character. Once a
mercenary
, she has since retired for unknown reasons. She often tends to the main character. She is rumored to be a bad cook.
Appearance
Edit
Personality
Edit
Lorna is a retired Demon Gazer that teaches the main character how to use his powers.
Spoiler warning!
This article contains plot details about an upcoming episode.
She dies at the hands of the main character being controlled by a demon while trying to save him from the said demon. The culprit behind this unfortunate event is later revealed to be Lulu.