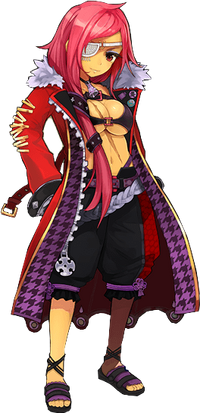 Lancelorna Beowulf
is a character in
Demon Gaze
. She has an evil eye, similar to the main character. Once a mercenary, she has since retired for unknown reasons. She often tends to the main character. She is rumored to be a bad cook.
She dies at the hands of the main character being controlled by a demon while trying to save him from the said demon. The culprit behind this unfortunate event is later revealed to be Lulu.
Appearance
Edit
Personality
Edit
Ad blocker interference detected!
Wikia is a free-to-use site that makes money from advertising. We have a modified experience for viewers using ad blockers

Wikia is not accessible if you've made further modifications. Remove the custom ad blocker rule(s) and the page will load as expected.