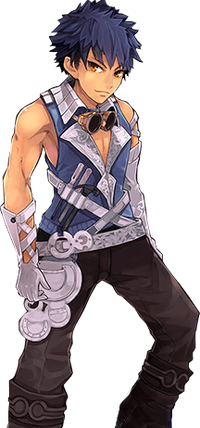 Cassel Glondike
is a character in
Demon Gaze
. He runs the weapon shop in the
Dragon Princess Inn
. He has the tendency to be harsh, but he has good intentions. He's searching for a special hidden treasure.
Lulu is apparently his mom, who was taken away 15 years ago before Cassel's eyes by a demonic seal while trying to steal treasures from Grimodar castle.
Appearance
Edit
Personality
Edit
Ad blocker interference detected!
Wikia is a free-to-use site that makes money from advertising. We have a modified experience for viewers using ad blockers

Wikia is not accessible if you've made further modifications. Remove the custom ad blocker rule(s) and the page will load as expected.